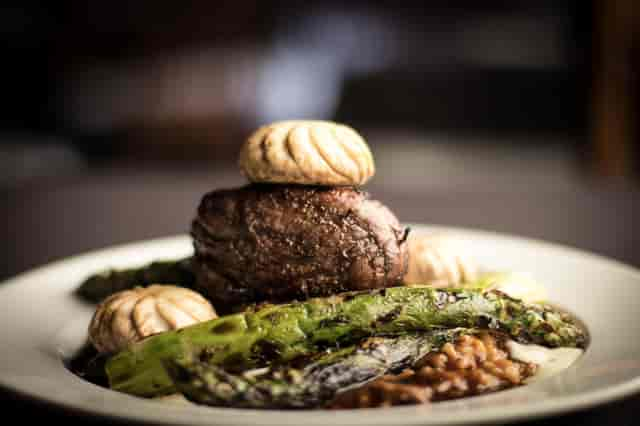 "In light of the COVOID-19 virus spread we will have to suspend our service to the community until further notice. Please stay connected to our social media and website for updates as we look to reopen as circumstances improve. Thank you all so much for your understanding and valued business, we hope remain well & we see you in the not too distant future." — The Yarmouth House
Become a VIP
Receive updates on special events, new menu items, menu reviews, and more!
Lunch Menu
Salads
Add to Any A La Carte Salad:
Lemon Herb Chicken 6 - Fresh - Lobster Meat or Lobster Salad 16- Grilled or Cajun Grilled - Salmon* 14. - 
Grilled Jumbo Shrimp *14- Pan Seared Scallops* 16- Marinated Beef Tips 14
Sandwiches / Burgers Served 11:30 A.M. - 3P.M. Daily
Your choice of cup of soup, french fries, chips, mashed, vegetable or slaw
Lunch Entrees Served 11:30 A.M.-3 P.M. Daily
Served with Warm Bread and Butter
Beers on Tap
Mayflower IPA
Cape Cod Red
Sam Adams Seasonal
Allagash White
Devil's Purse
Bud Light
Beers in the Bottle
Stella Artois
Pilsner Urquell
Bass Ale
Harpoon IPA
Heineken
Corona
Amstel Light
Becks
Beck's Non-Alcoholic
Yuengling
Sam Adams Lager
Budweiser
Bud Light
Coors Light
Miller Light
Michelob Ultra
Red Bridge
Guinness Black Lager
Wines by the Glass
Whites
Chardonnay, Pinot Grigio, Sauvignon Blanc, Reisling, Prosecco, Moscato
Reds
Cabernet, Merlot, Pinot Noir, Chianti, Melbac, Shiraz, Red Zinfandel, Red Blends
Rose's
Beringer White Zinfandel, Simi Rose, Blufeld
Wines also available by the Bottle
Consuming raw or undercooked foods of animal origin such as meats, eggs or shellfish may increase the risk of food borne illness, especially with the young and elderly and those that have certain medical conditions. Inform server of any food allergies.